Champagne 25 years ALS League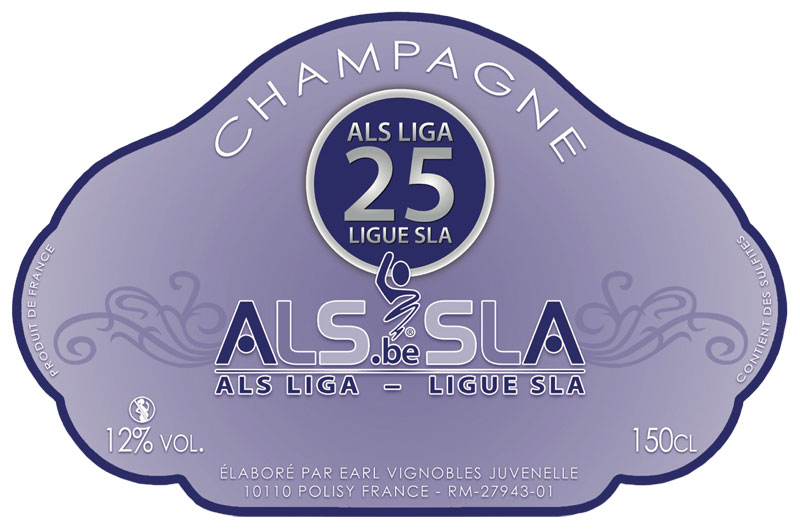 The champagne is almost out the door! Order quickly to get an exclusive ALS champagne bottle!
The sale of the champagne runs smoothly. This ensures that we are now at our last boxes and bottles! Do you still want to enjoy a nice glass of bubbly in these gloomy times? Then don't hesitate and order here! In collaboration with champagne houses Gaston Cheq and Aline Juvenelle we designed these, quality guaranteed! 
You can choose between a box of 6 with a combination of the 2 champagnes (3 bottles each) for the price of €125 or you can order a magnum bottle of Gaston Cheq at €55/bottle.
Also in these corona times we need your support more than ever. The last few months all our fundraising has come to a standstill. So do you want to support us? Then don't hesitate and fill in the form below. This is the only way we can get one step closer to getting ALS out of the world.
ATTENTION!!
Due to the current corona measures, we can no longer deliver to our home or have it picked up at one of our collection points. That's why we organize a champagne TAKE-AWAY in Leuven on certain dates.
Press release: The ALS League celebrates its 25th anniversary with champagne!
Order form