Champagne 25 years ALS League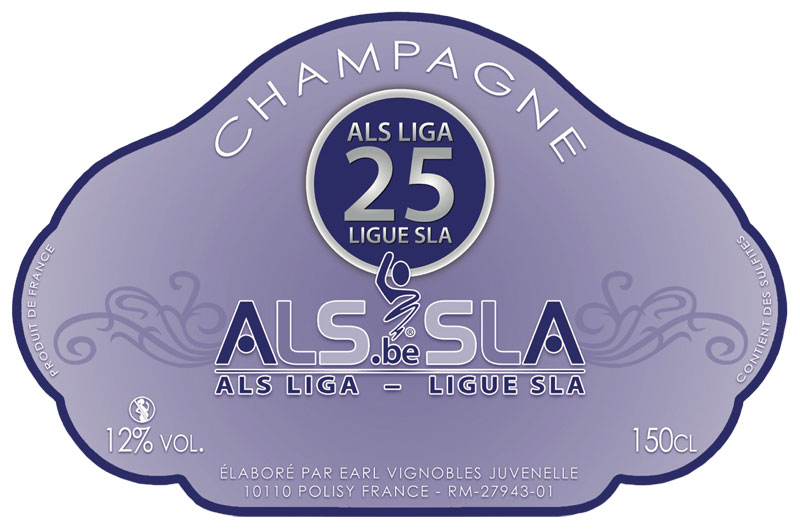 The ALS League is celebrating! This year we are 25 years old and we won't let that go unnoticed. 
The first thing that comes to mind when thinking about a birthday is of course champagne! That's why we are selling champagne bottles for our 25th anniversary. In collaboration with the champagne houses Gaston Cheq and Aline Juvenelle we have designed our own personalized bottles. 
You can choose between a box of 6 with a combination of the 2 champagnes (3 bottles each) for the price of €125 or you can order a magnum bottle of Gaston Cheq at €55/bottle.
Also during this corona-period we need your support more than ever. The last few months all of our fundraising has come to a standstill. So do you want to support us? Then don't hesitate and fill in the form below. It's the only way we'll get one step closer to eliminating ALS.
Press release: The ALS League celebrates its 25th anniversary with champagne!
Order form  
Pick-up points