Interview with pALS Ivonne Hebbrecht
Ivonne Hebbrecht lives in Evergem and is 70 years old. ALS struck in 1997. The day I am visiting Ivonne, I not only meet her husband, but also the president of the local Samana [1] office and his wife. From the start they emphasize on what an extraordinary woman Ivonne is. For years she volunteered for numerous organisations and every day you would meet her in town, on her way to another good cause. Now she needs help herself, but she is not discouraged and still tries to make the most out of life.
It is not clear when the disease first manifested itself as in the same period she was diagnosed with ovarian cancer and had to undergo ten operations to remove affected lymph nodes. After the final surgery, new symptoms appeared and her condition started to deteriorate. According to the president of Samana, Ivonne was at the time "a prime example for professors as she could speak from first-hand experience about everything that can go wrong in the human body."
He emphasizes how Ivonne continued her involvement with various charities such as Samana, the Kind en Gezin agency and the Red Cross. When Samana needed 3000 waffles for their bake sale, Ivonne was there to help.
But little by little, her legs gave up, she stumbled a lot and fell off her bike. Ivonne had never heard of ALS, but a neurologist at the University of Ghent told her more about the diagnosis and the disease. When the professor indicated a survival chance of 5 to 10 years, she immediately replied she opted for 10 years. To not give in to difficulties and accepting the facts for what they are, is her philosophy. With the help and love of her husband – 'one in million' – she gets through the day and goes on regular excursions.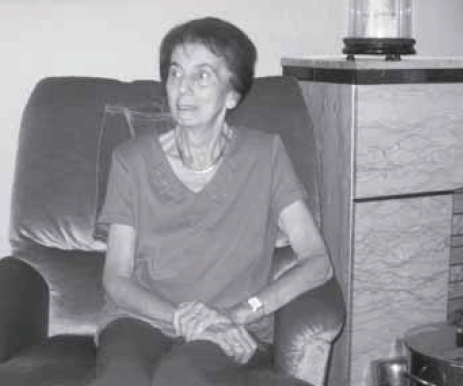 However a couple of weeks ago, the situation did not look rosy. As Ivonne found it increasingly difficult to swallow,  she lost 30 kilos and her condition rapidly worsened. It was then decided to put in a feeding tube which gave her new strength and hope. As Ivonne also suffers from a pressure ulcer, she often sits in the sofa with an air cushion. She tries to read a lot and uses a speech computer from the ALS Liga to express herself. During a visit to the ALS office in Leuven, she received information on the goals and means of the ALS Liga and on the aids they can offer patients. Thanks to the ALS Liga, Ivonne now has a walking frame and electrical wheelchair. Ivonne can still easily move her arms, but she has a brace on one of her feet due to foot drop. At home and in the garden, she uses her walking frame. For shorter car journeys, a wheelchair. A month ago, Ivonne even managed to travel to Lourdes.
What she finds most difficult, is that she can no longer speak. Her husband mostly understands what she wants to say and is always there to help her. This shows how important the task of other family members is and how they can make the life of a pALS more bearable. Let's not forget that their life also changes, when the disease manifests itself.
- Bruni Mortier
[1] Patient organisation of the Belgian Christian health insurance fund.
Translation: Lynn Osten 
Source : Nieuwsbrief 152 – April, May, June 2011